What Does a Toner Do?
Toner cleanses and closes your pores, making your skin look and feel healthier. It removes dirt, grime, and impurities from your pores after you wash your face. Use toner every day in your skincare routine to restore your skin's pH level and reduce the appearance of large pores over time. In addition, it preps your skin for the next steps of your skincare routine like serums and moisturizers.
Who Should Use Face Toner?
Toner is essential for anyone and any skin type. People who wear makeup or have oily skin may especially benefit from adding this step into their routine. 
When should I use it?
To get the most out of your skin-care routine, apply toner to your face after you double cleanse and exfoliate. You should use toner in your day and night skin-care routines. 
Are Toners Astringent?
In the past, toners were considered unnecessary and drying—qualities that most definitely aren't conducive to radiant skin. Toners used to contain high levels of alcohol to help remove oil from the skin. Today, though, toners actually do the opposite: they hydrate skin, leaving it dewy and soft.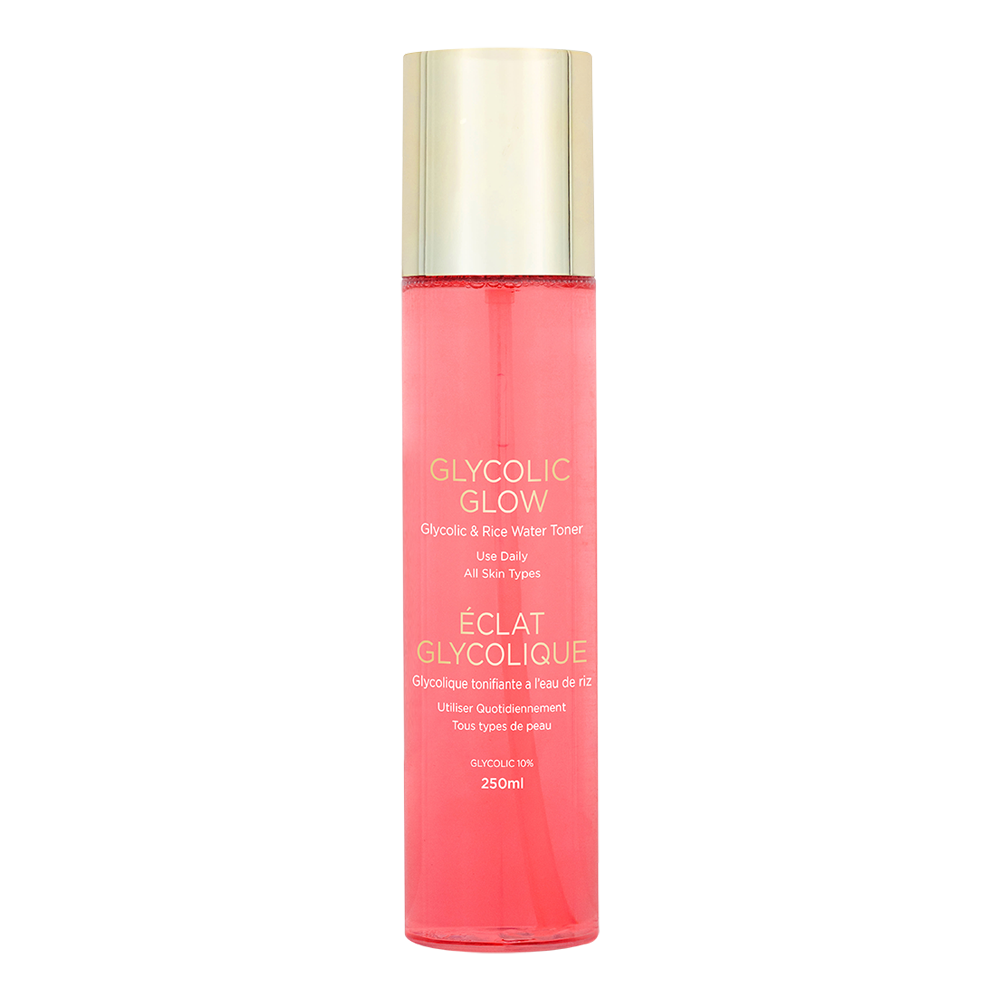 Makari Glycolic Rice Water Toner 
Refine pores and diminish the appearance of fine lines, wrinkles, and uneven skin tone—revealing a more radiant and youthful-looking complexion
Key ingredients:
Glycolic acid is one of the most effective skin-care ingredients because it works to exfoliate the skin, speed up cell turnover, and boost collagen production. Glycolic acid helps to clear pores, smooth fine wrinkles, improve skin tone and texture, fade dark patches and sun damage, and hydrate skin for a more youthful appearance.
Rose water is great for balancing and clarifying your skin, leading to a refreshed and revitalized appearance. Rose water also has calming and soothing effects when applied to your skin, which helps soothe redness and irritation. It can help prevent fine lines and wrinkles and diminish the look of existing ones.
Rice water is rich in amino acids, antioxidants and minerals. These can help reduce or slow down the skin ageing and soothe sensitive skin. Rice water could help maintain elasticity in your skin, reducing the appearance of wrinkles and fine lines. In addition, ith eals acne and cools the redness associated with pimples and also acts as an astringent and aids in tightening the pores.